The Importance of Fresh Air During Conferences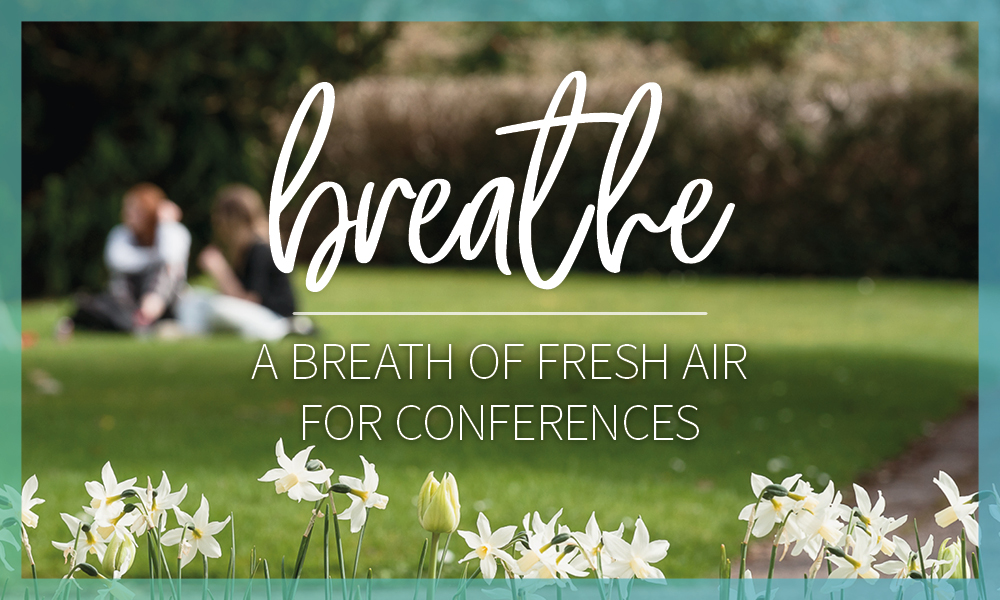 Conferences are a fantastic way to network with new people, exhibit a product or provide an informative talk on an academic subject. However, it is just as important to get up and get moving in breaks: research has shown that spending time in green space or bringing nature into your everyday life can benefit both your mental and physical wellbeing, with improved concentration being one key benefit: especially important after a stimulating day at a conference!
Here at the University of Exeter, we have a wide range of superb conference venues, from seminar rooms for more intimate meetings, right up to the 1400 seater Great Hall, which has played host to international conferences in the past.
The University of Exeter campus is home to some beautiful green spaces which are perfect to take some time out and have a breather. As we head into summer and the flowers start to bloom, it's the ideal time to take advantage of the wonderful surroundings whilst visiting the campus for a conference. Take a look below at some of the places you can explore whilst attending a campus conference:
Take a walk round the beautifully manicured Exeter campus and marvel at the fine collection of sculptures dotted throughout the campus. With over 39 sculptures, the trail is ideal for stimulating both legs and mind and offers a perfect dose of greenery ready before heading back to the conference.
The Gardens at Reed Hall
If you want to snatch a moment of peace during a busy day of talks, why not head to the peaceful and tranquil Reed Hall Gardens Home to an exquisitely kept botanical and italianate garden, it is abundant with wildflowers which are popular with bees and butterflies alike. Wander round the paths and breath in the sweet, fragrant air - ideal for clearing your head and resetting before an afternoon of talks or seminars.
Jubilee Water Walk
The Jubilee Water Walk is ideal for those wanting to activate the state of 'Blue Mind', or the state of feeling calm and at ease when close to a body of water. The University campus is home to an array of different water features, from the gentle trickling of water from the fountain at the Institute of Arabic and Islamic Studies, to the mini waterfalls of the Diamond Waterway. The walk consists of both a 25 minute and 45 minute version, so you can choose the best walk for you to clear your mind and focus your senses.
Ensure you make the most of the wonderful surroundings at Exeter University during a day of conferences: the benefits for both your mental and physical health are endless, and we are sure you will notice an improvement in both your concentration and productivity after a wander around our beautiful campus.