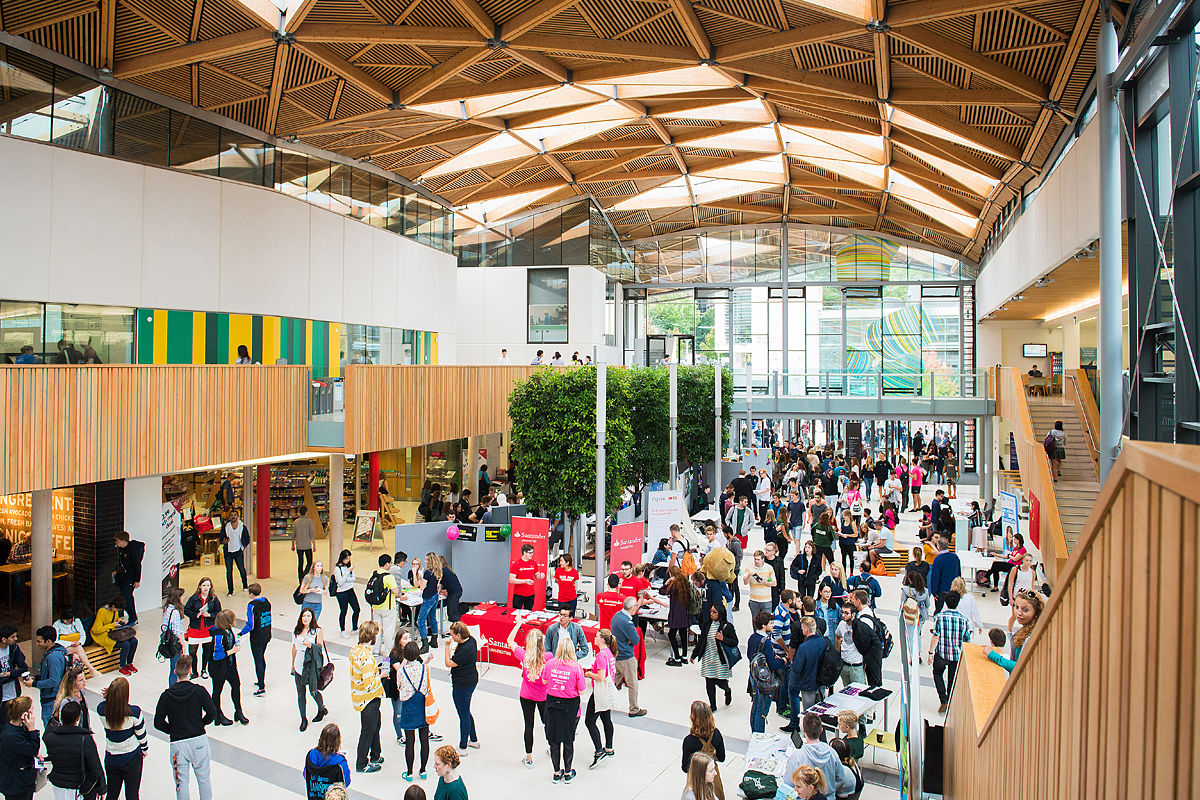 Student Advertising at the University of Exeter
As a commercial entity at the University of Exeter, Event Exeter is responsible for the management of all third party advertising to students across campus.
Why Advertise with Us?
Consistently rated as a leading UK institution and now in the Top 150 in the QS World Rankings, the University of Exeter is a member of the prestigious Russell Group and boasts a diverse student population from all over the world.
With over 25,000 students in total, getting your brand in front of your target audience has never been easier. We support a range of businesses to reach the student market, increase brand awareness and drive sales, whilst ensuring that our students receive the best University experience at Exeter.
Reaching your audience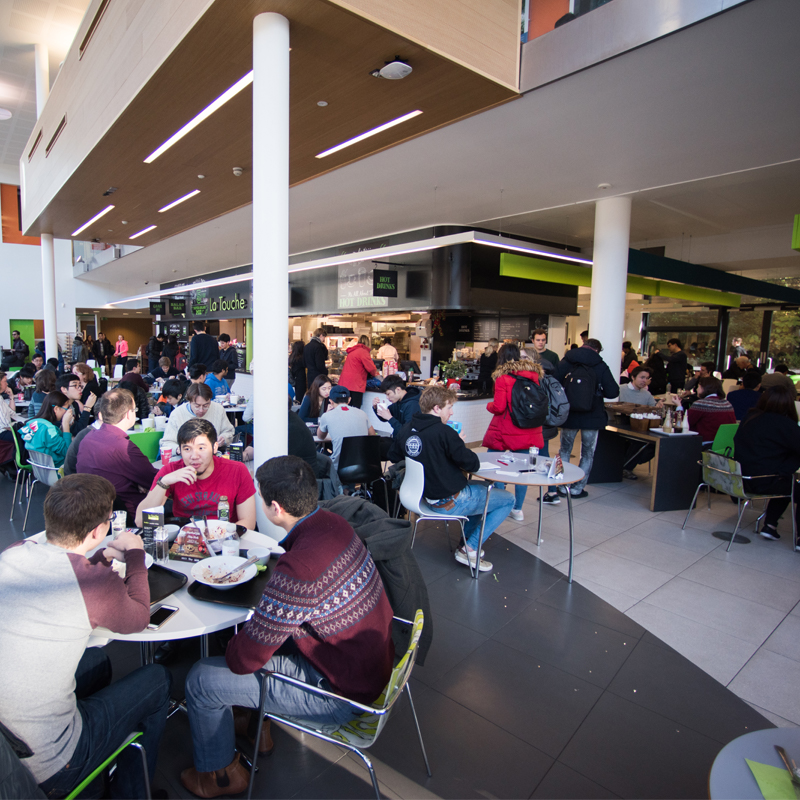 From digital screens in residences, to physical pop ups in our catering venues, our portfolio of advertising opportunities continues to grow.
Careers Events and Promotion
All careers-related promotional activity – for example, careers fairs and recruitment events - is managed by our Employer Engagement and Student Employment team, part of the University's Career Zone.
They provide a dedicated service for employers seeking to hire University of Exeter students which, alongside running bespoke events, includes offering various advertising services such as targeted email circulars and free vacancy listings.
To contact the team and learn more about how they can support your recruitment, please visit: www.exeter.ac.uk/employers
Get in touch
We are always keen to discuss your marketing objectives and can work with you to get the maximum return on investment for your budget.
To make an enquiry or find out more about advertising opportunities, please contact the team on studentpromotions@exeter.ac.uk