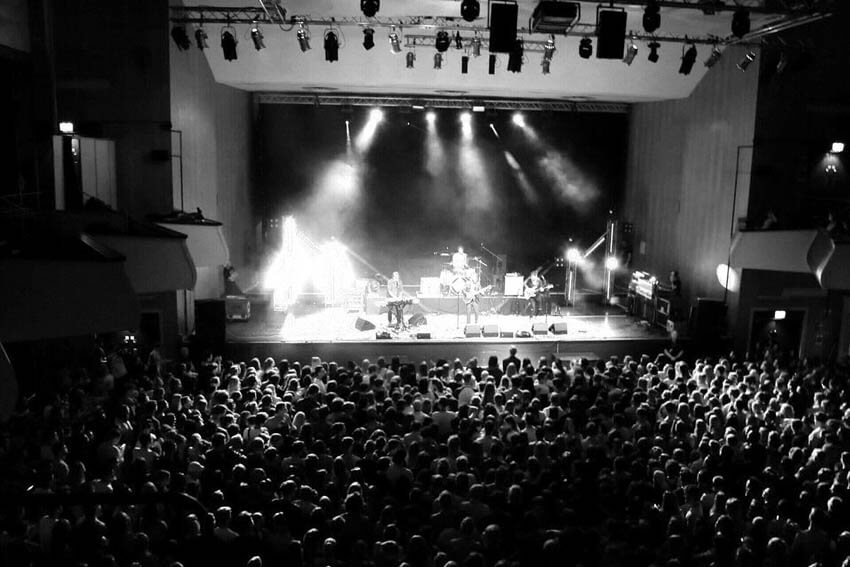 Exeter's Primary Live Music Venue
As one of the largest live music venues in the South West, the Great Hall has a long history of staging concerts by music greats. International stars such as U2, Bob Marley and Pink Floyd have all graced its stage. In recent years the likes of Kaiser Chiefs, Muse and Jake Bugg have all appeared in the 1800 capacity venue, situated at the heart of the Streatham Campus.
A Classic Music Venue
The Great Hall prides itself on being a flexible space that undoubtedly works well as a concert venue, regardless of music genre. With excellent acoustics, movable seating and fixed tiered balcony area it's the perfect venue for choir performances and classical concerts.
The University is proud to have a long-standing relationship with the Bournemouth Symphony Orchestra who regularly perform at the Great Hall, as part of their seasonal programme. Visit the BSO website for details of their upcoming programme.
Music plays a big part in the Universty's Arts and Culture strategy, which aims to provide a central hub for arts and culture activities. The team work in partnership with many local organisations, to bring events to both the Great Hall and other Exeter music venues.
To find out more about the Great Hall as a live music venue contact a member of the Event Exeter team.