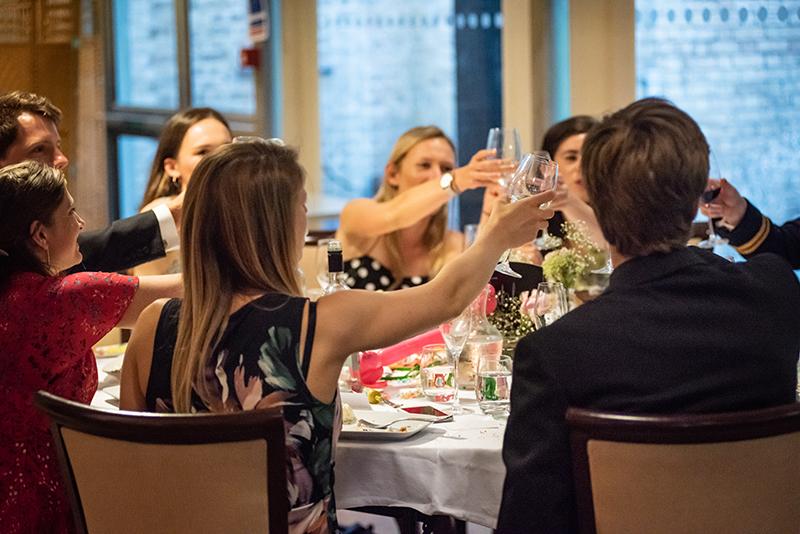 Dining at Reed Hall
Good food is at the heart of everything that happens here at Reed Hall. From working lunches to exquisite banquets, whatever your reason for dining with us, there's no doubt that your food will be prepared with care and precision.
Our experienced chefs are passionate about their work and continuously strive to provide a first-class dining experience for guests.
Sustainable food
As part of the University's award-winning catering team, we take our responsibilities to the environment very seriously. In line with the University's climate change emergency declaration, we are constantly striving to reduce our carbon footprint and increase our sustainability efforts.
The Reed Hall Catering team adhere to the University Sustainable Food Policy 2019 and maintain a minimum of Level 2 Sustainable Restaurant Association rating, scoring particularly highly in the celebration of local and seasonal food.
Devon brings with it a huge reputation for food - lush green fields and rich land clearly make for a fantastic range of fresh foods. We are supporters of all things Devon and work closely with the University to source fresh, local produce.
We are lucky to have close working relationships with a number of local suppliers who help us to ensure that our customers get nothing but the best.
Dining Options

**Please note Barisca and the Bar Lounge are closed for the summer vacation (except during Graduation Week)**
Barisca @ Reed Hall
Open Mon-Fri from 9.00 - 2.30pm, Barisca offers a selection of hot drinks, cakes and snacks, available for take away or to enjoy in the coffee lounge, situated in the Margaret Hewitt Room.
Bar Lounge
A bistro style lunch service is offered daily in the Bar Lounge. Tables can be booked from 11.30am. For more information or to make a reservation, visit the University's Eat and Shop website.
If the sun is shining guests are more than welcome to dine outside and enjoy the tranquil surroundings of Reed Hall gardens.