How To Promote An Event On Social Media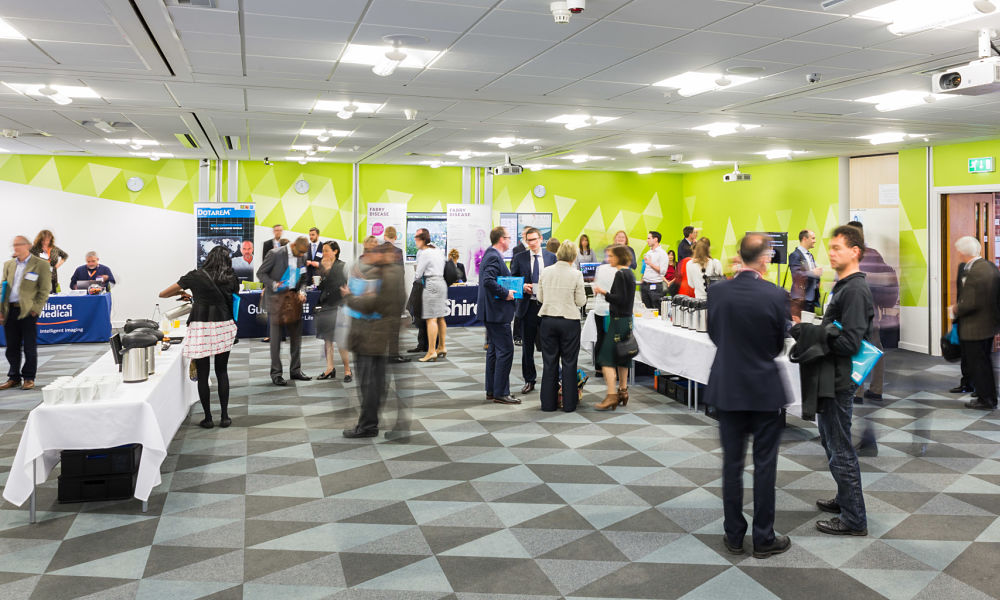 When you need to let people know about an event you're planning, social media is increasingly a good place to start. The average social media user now spends 2 hours and 16 minutes each day on social media platforms, which equates to one-seventh of their waking lives!
While each social media platform has its own style of content, from short-form Tweets to the visual-led nature of Instagram, the big 4 (LinkedIn, Twitter, Facebook, and Instagram) all have a role to play in promoting business events.
Here's just a few ideas…
LinkedIn
LinkedIn is currently testing a new events feature. You can read more about it, here.
In the meantime, you can reach out to your existing network of connections by sharing information about the event as an update on your personal profile. For every milestone in your event marketing plan – from save the date, to price changes and speaker announcements, let people know what they can expect if they attend. Don't forget to include answers to all the who, what, where, when, why and how questions about your event and include a registration link so it's easy for people to book their place.
If you can find LinkedIn groups relevant to the audience you would like to attend your event, by profession and/or location, these can also be a great place to post your information event.
Twitter
Twitter is the social media platform that's perfect for events, for pre-event promotion but particularly when the event itself is in progress. Create a hashtag for your event, set up Twitter lists for hashtag mentions and the people involved and encourage your attendees to get involved in the conversation… this also enables people who are not attending to join in (and perhaps encourage them to attend in person next time).
For more about Twitter lists, check out this blog.
Facebook
Worldwide, 700 million people use Facebook events each month to market their events
You can create a Facebook event using your personal profile, a page, or a group. On a personal profile, simply go to Facebook Events and click 'Create Event'. To create an event using your page, click the three dots beneath your page's cover photo, and select 'Create Event' from the dropdown menu. To create an event using your group, look for the 'Events' tab in the left sidebar menu.
Once you have filled in ALL the details about your event you can continue to post information about the event – you can even go live with video and create Stories. Consider creating and sharing content on the event for all three stages of event marketing (before, during and post-event), in addition to posting on your page and within groups that are relevant to your target delegate audience.
You might consider paying to 'boost' the event post to reach a wider audience. You might also set up a Facebook group that event attendees can join to network with other event attendees, organisers, speaker, exhibitors etc.
Instagram
The visual nature of Instagram lends itself to sharing all of your behind the scenes preparation. Using a combination of graphics to announce your event, to speaker photos, preparation of materials that delegates can expect to see as well as events during the event itself. Don't forget Instagram can host both images and video, in the feed or in a Story format.
If you're looking to learn more about using Instagram for your business, check out this free 7-day course.
Make event marketing easy with a checklist!
If you're organising or attending an event, please take a look at our helpful checklists to remind you of the many ways in which you can use social media to market your event.
Event Checklist - Attending an event
Event Checklist - Event speakers
Event Checklist - Marketing your event
This blog was prepared by Luan Wise who hosted an Event Marketing Masterclass at the University of Exeter, February 2019. An online version of the course is available to view on LinkedIn Learning.