Event Exeter finalists in 2019 Exeter Living Awards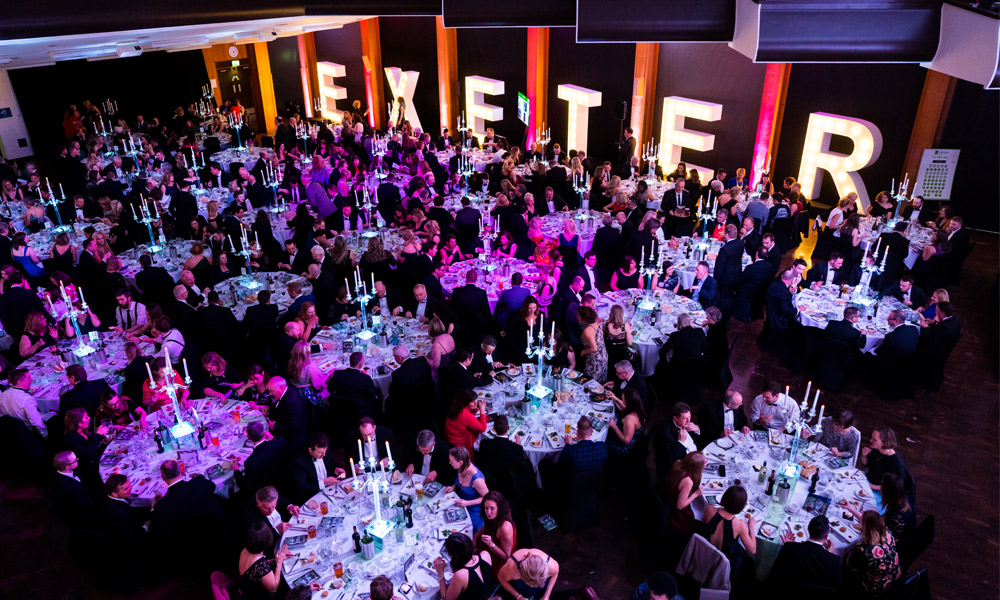 The annual Exeter Living Awards are highly regarded and contested, with a large number of local companies competing for the prestige of being named finalists or winners in their category.
Thrilled to have been named 2018 finalists in the Event category, Event Exeter are setting their sights high on winning the same category this year. To have made it to the final selection again is testament to the hard work of the team, who in 2018 alone delivered over 900 events, from conferences and meetings to functions and group stays.
Event Exeter's involvement with the awards goes much further than just being finalists. This sell-out event has been hosted in the Great Hall and managed by the team at Event Exeter for a number of years now.
Head of Event Sales, Alex Penn said, "We couldn't be more proud to be named finalists again this year. Having been the host of the Exeter Living Awards evening since 2016, it means a great deal for us to be nominated alongside such excellent local companies. Our Great Hall makes the perfect back-drop for the 'business highlight of the year' and certainly brings a touch of glamour to the campus. It's an absolute pleasure to be welcoming this high-profile event back onto campus for the 4th year. In collaboration with the team at Exeter Living, the Event Exeter team are poised and ready to deliver what promises to be yet another first-class event, worthy of the finalists who attend."
A hearty congratulations from us to all finalists this year. The winners will be announced at the awards evening in the Great Hall on 7th March.