Best Exeter Restaurants with Outdoor Seating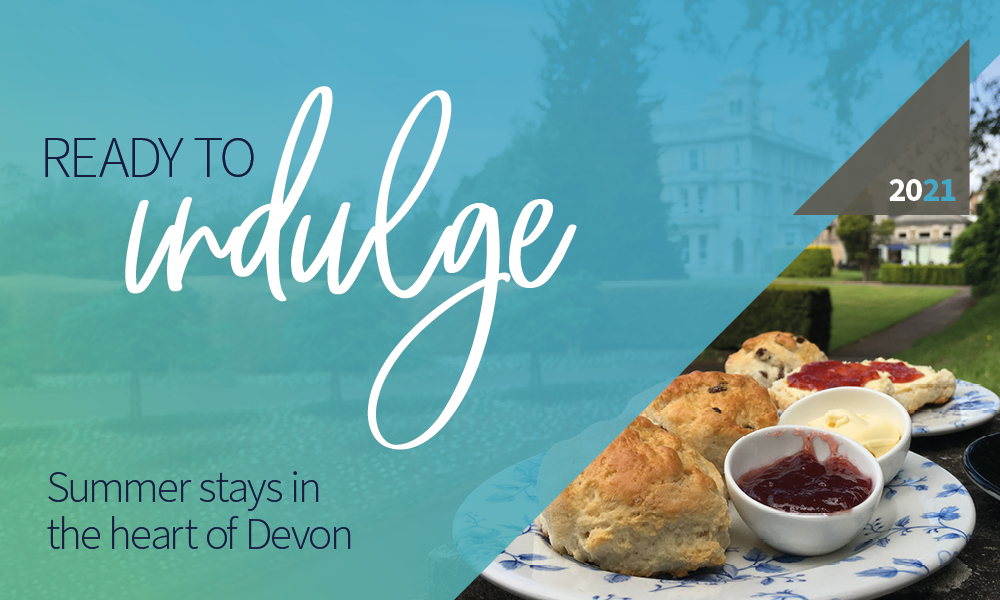 Exeter is a city known for its rich history, stunning architecture and easy access to anywhere in the beautiful county of Devon. A city with an abundance of outdoor space, there's almost nowhere that you can't catch a glimpse of Devon's lush green rolling hills. Why not take in the beautiful views from one of Exeter's many restaurants with outdoor seating. Here are a few suggestions for some restaurants that have outdoor seating and offer great food and drink so you can catch up on some much missed socialising.
Old Firehouse
The Old Firehouse has a great atmosphere and is a popular food and drink destination for locals and visitors alike. When it comes to drinks in particular, it has a reputation for having some of the best ales and ciders in the city. With plenty of outdoor seating, this cosy place is a popular choice for lunch or an evening meal. Located on New North Road, just behind John Lewis, it's just a short stroll from the University campus and the city centre. The Old Firehouse is open from the 17th of May and is taking online bookings now.
Eat On The Green
Eat on the Green is in a prime location for views of Exeter cathedral. With outdoor seating right on the cathedral green, you can sit in safety and take in the views. It's an independent restaurant, serving a variety of locally sourced produce, throughout the day. It's very popular, so make sure you book a table online. The cathedral is right in the heart of Exeter and Eat on the green can be found on the North side of the cathedral green.
The Prospect
The Prospect sits on the water's edge at Exeter Quay and is only a short distance from the city centre. There's plenty of outdoor seating, offering picturesque views of the river Exe. The menu features the usual delicious pub favourites and there's a great selection of local drinks behind the bar, making it easy to spend a peaceful afternoon outdoors, just watching the world go by.
Double Locks
It's worth making time for a pleasant stroll along the river Exe to the Double Locks pub. If you're feeling energetic, you could always rent a bike or canoe from Saddles and Paddles to make the trip that little bit more exciting. Only a short distance away from Exeter Quay, the Double Locks is nestled in a quiet and secluded part of the city, with plenty of open space. The pub offers an abundance of outdoor seating, where you can relax and enjoy the surrounding countryside and views of the canal – amazing considering you're still officially in the city! It's definitely worth a visit if you have time. Be sure to book your table online.
The Imperial
If you're looking for somewhere with plenty of open space, in close proximity to the University and the city centre, The Imperial might just be the restaurant with outdoor seating that you're looking for. Just up the hill from Exeter St. David's train station, The Imperial has an expansive garden with plenty of outdoor seating and excellent views of Devon's rolling hills. Being so close to the Uni, it's a favourite with students, but its buzzing atmosphere means it's a favourite with locals too. If you're looking for somewhere a bit more relaxed, safe and secure, with plenty of space to mingle, we suggest you head to The Imperial.
Exeter Picnic Spots
Not in the mood for a restaurant? Why not go it alone at one of Exeter's many popular picnic spots. The Cathedral green, right in the heart of Exeter, is a great location for a picnic. Grab a takeaway meal from one of the many great restaurants, set up a blanket and enjoy the gentle hum of the city. For a little more tranquillity, head to Exeter Quay and make use of the many open spaces that you'll find dotted along the edge of the river Exe.
Extend Your Stay
Socialising in safety with family and friends again couldn't be easier in the beautiful city of Exeter. At Event Exeter, our team has been preparing for a safe return in 2021. If you're looking for places to stay in Exeter, look no further. We have bed and breakfast rooms available and our Summer accommodation bookings are now open! Make the most of your time off in 2021 and stay in one of the most beautiful cities in England - book now.