WIN Enter Shikari Tickets and signed merchandise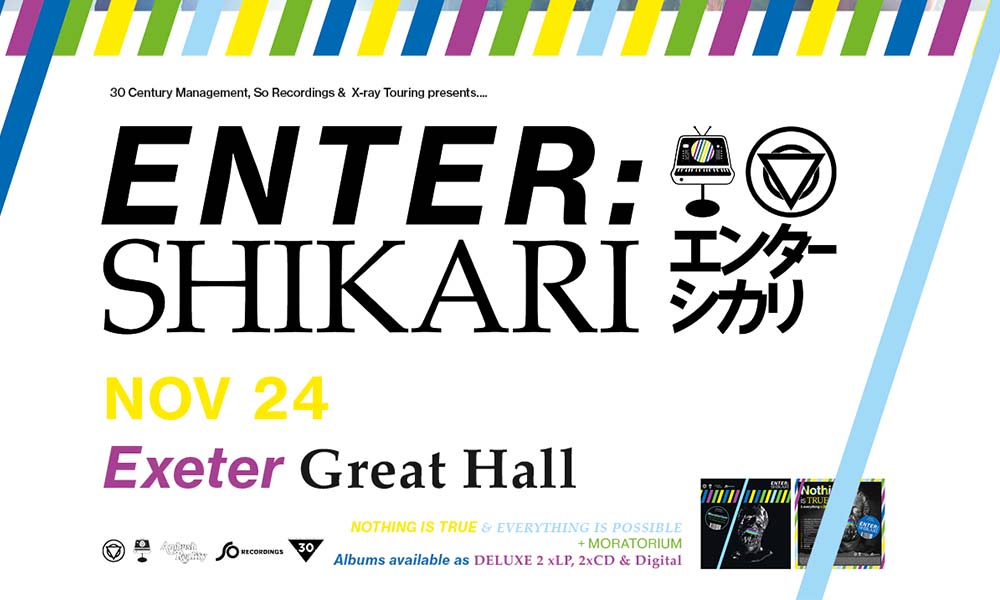 We are incredibly excited not only that LIVE EVENTS ARE BACK on campus, but also that Enter Shikari have chosen to stop in Devon during their UK tour and will be performing in the Great Hall, Exeter on 24th November 2021. Not only that, but we also have TWO FREE tickets and 10 signed CDs to give away.
A String of Successes
Enter Shikari formed as teenagers at school in their hometown of St Albans, UK in 2003. Through the intervening years, the band have played somewhere in the region of 3000 live shows around the globe, and have released six full-length albums and numerous stand-along singles to date.
Their 6th album, "Nothing Is True & Everything Is Possible" released in April 2020 was greeted by (largely) across-the-board critical acclaim and landed the band their highest ever UK album chart position. A string of other successes followed throughout the next year and they are now embarking on a new tour of the UK, Europe and North America between November 2021 - April 2022. They come to Exeter on 24th November, playing the Great Hall here at the University of Exeter.
WIN Tickets and Signed CDs
You too can be a part of what promises to be a fantastic evening in the Great Hall. All you need to do is enter our simple competition.
To be in with a chance of winning, head over to Facebook, look for the pinned post and write a comment, tagging someone that you'd like to bring along, or someone you know would love to get their hands on one of the signed CDs.
The Essentials
-Competition closes at 5pm on Wednesday 10th November 2021 -Winners will be selected at random and notified by email, no later than Thursday 11th November 2021 -Where no response is received by Monday 15th November a redraw will take place - One winner is entitled to a signed CD and 2 tickets to the Enter Shikari gig taking place in the Great Hall, Exeter on Wednesday 24th November 2021 -Tickets are not transferrable - Nine winners are entitled to a signed CD -This competition is in no way endorsed, sponsored or administered by Facebook.