Forum Kitchen Scoops CUBO Award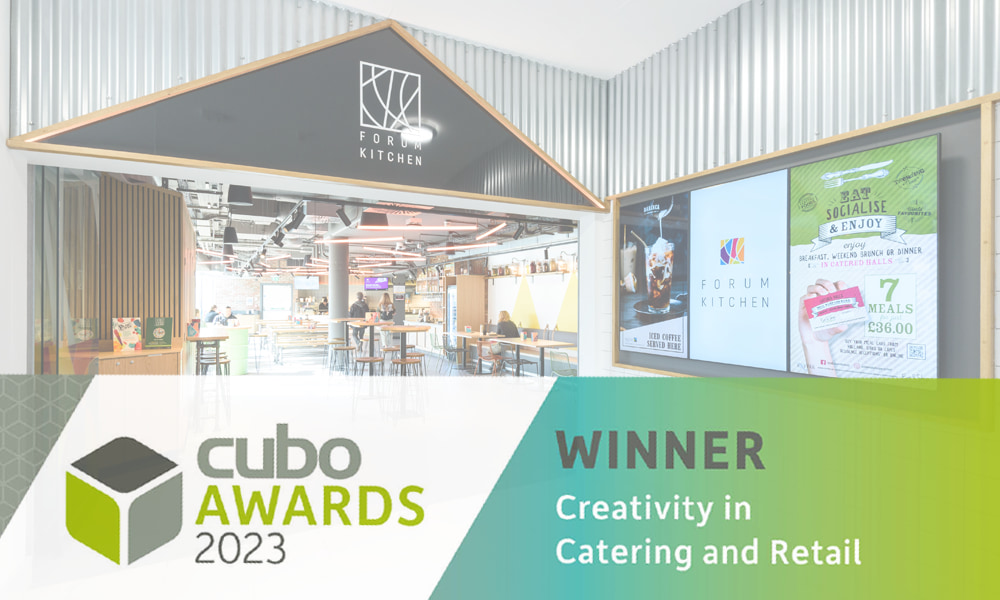 The University of Exeter's newest campus venue, has scooped an award in the 'Creativity in Catering and Retail' category at this year's CUBO awards – an annual ceremony that recognises excellence within HE commercial and campus services.
A Vibrant Social Space
Forum Kitchen is a unique 'food kitchen' style venue at the heart of the University of Exeter – a lively social space offering students a diverse programme of food offerings and experiences throughout the academic year.
Building on the popular street food scene, this collaboration between internal and external catering parties is a vibrant community hub that reflects the cultural diversity of the campus. A brand-new concept for an academic venue – the first of its kind.
Modelling itself as a flexible and sustainable outlet, this modern eatery has been well-received and certainly enhances the campus experience for Exeter students and staff alike.
Student-focussed
From the very beginning, students have been at the heart of planning, offering them a sense of ownership and pride. Rotating global menus from the University's in-house team offer inclusive and sustainable menus at affordable prices, particularly poignant given current financial concerns.
In an attempt to further enhance engagement and build a loyal following, a programme of in-house events is now being rolled out. Open mic nights and student quizzes are giving customers the chance to build a rapport with the venue, with both students and staff becoming more engaged in Forum Kitchen.
"I love the unique nature of Forum Kitchen's diverse food pods; it gives me the opportunity to try out a vast variety of dishes. As a final year student, it's a great place to grab a meal in between lectures or a coffee with friends. It's my go-to spot on campus!", Gillian, 3rd Year student.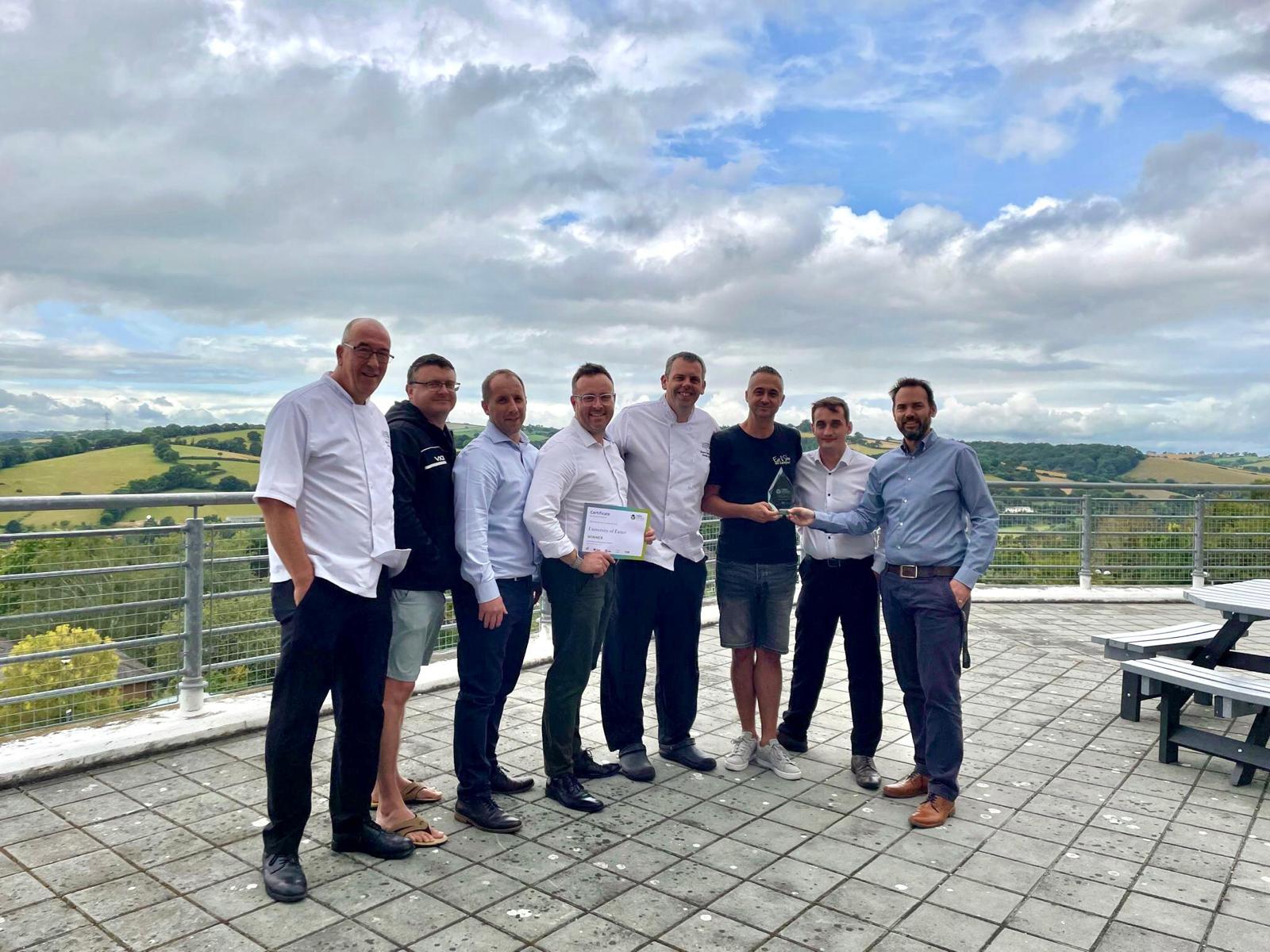 What Next?
As an adaptable backdrop for events, the future goal for Forum Kitchen is to increase use and awareness through external events and venue hire. Last year the space was successfully used to host a drinks reception as part of a large academic conference. The intention is to build upon these events and maximise use throughout the quieter vacation periods on campus.
Simon Law, Director Catering, Retail Services and Commercial Development said,
"The planning and execution of this major capital project was a huge team effort. We overcame many obstacles en route, not least a worldwide pandemic. To see the venue come to life and serve as a lively hub at the heart of campus is just amazing.
It's an absolute honour to have received this award, given the level of competition within the sector. The whole team is delighted and the award is testament to the collaborative efforts of all those who have been and still are involved with this fantatic community facility."