Event Marketing Masterclass - 28th February 2019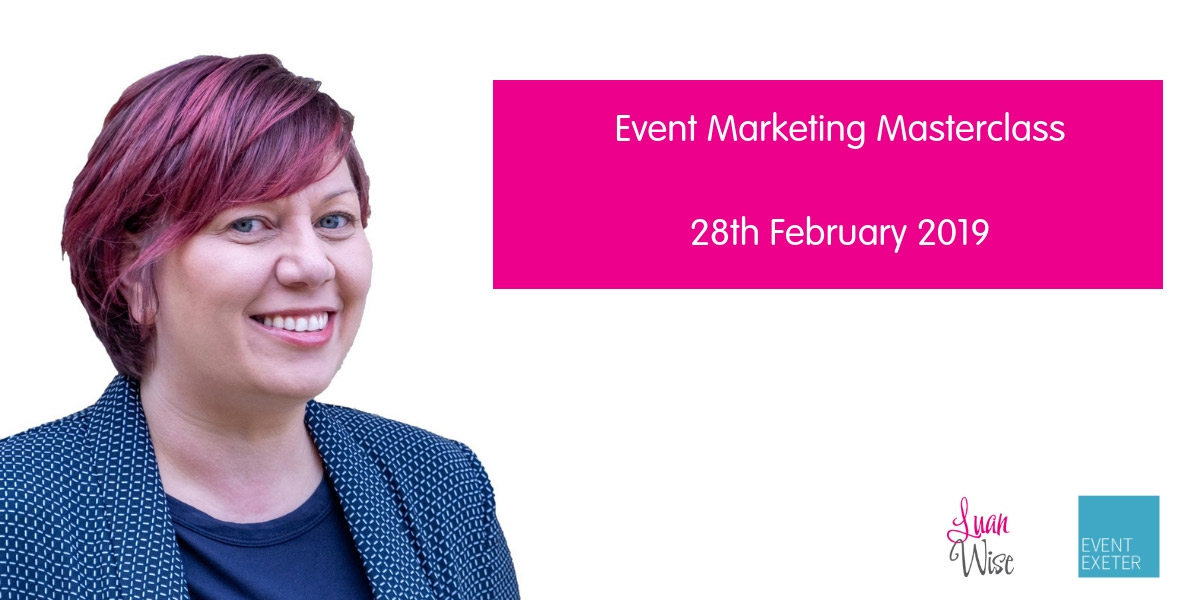 Events are a great marketing tool. They offer a unique opportunity to showcase your business and personality, educate customers and engage with them on a different level. However, in a busy world, it's a big ask to convince a delegate to invest not only financially but to take time out from the day job, so positioning your event correctly in the marketplace and communicating why this is a 'not-to-be-missed' opportunity is essential.
Event Exeter are offering you the chance to attend a free interactive Event Marketing Masterclass, run by Luan Wise, Chartered Marketer and fellow of the Chartered Institute of Marketing (FCIM), with more than 15 years' experience in agency, client-side and consultancy roles. Luan will bring to life her online Event Marketing course that has now been watched by over 10,000 subscribers to Lynda.com, LinkedIn's online learning platform.
When: Thursday 28th February 2019, 6.45pm - 8.30pm
Where: Expo Lab 2, The Forum Building, University of Exeter, Streatham Campus, Exeter,
Who: This event is suitable for event planners, event organisers, marketing managers and executives.
In this interactive workshop you will hear:
An introduction to event marketing
Why there are three stages to event marketing
How to write an event marketing plan
What content you need to create to market your event
How to use social media to market your event
Attendees will take away a series of event marketing checklists and a 30-day free subscription to watch the course on LinkedIn Learning.
About Luan:
Luan was recognised as one of the top five female marketers in the UK for the #LinkedInBestConnected social campaign in 2015. She was subsequently invited to audition as a course instructor for LinkedIn's online learning platform and has produced seven courses to date, viewed more than 300,000 times. She is also an accredited trainer for Facebook's #shemeansbusiness campaign with Enterprise Nation.
She is author of the award-winning book 'Relax! It's Only Social Media' and creator of the 'Social Media Planner', listed by the Independent as one of the '9 best books for entrepreneurs'.
Travel: How to get to and around the University of Exeter.