BSO Launches 'Explore The Orchestra'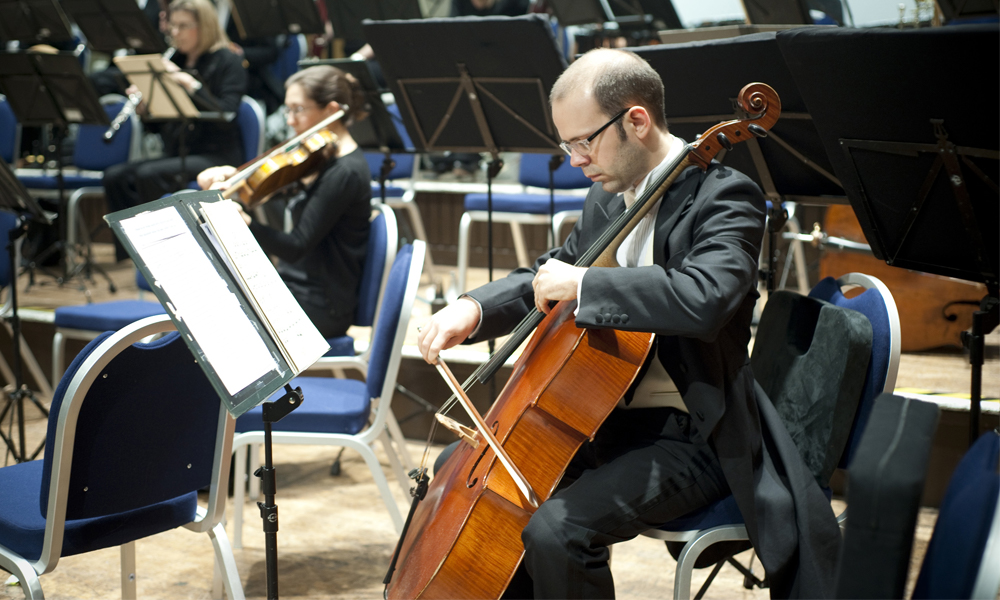 By nature, an academic venue holds a loyal database of customers that return year on year to make use of its venues and facilities. For Event Exeter at the University of Exeter, there is none greater than the acclaimed Bournemouth Symphony Orchestra, who regularly delight a multigenerational audience and raise the roof of the University's Great Hall.
Spanning more than 55 years, the relationship between the University and BSO runs far deeper than the provision of a concert hall and a stage, it's more of a lifelong friendship that matures with age.
Meet the orchestra
Regarded as the 'cultural heartbeat of the South West', it seems even a worldwide pandemic can't stop this orchestra from doing what they do best. Over the last six months they've been busy creating the all new 'Explore the Orchestra' initiative, a free resource aimed at all ages, which launches this spring.
Every week, from Saturday 24 April, a work showcasing the orchestral family is introduced and performed under the baton of Frank Zielhorst: Brass (Britten's Sea Interludes: Sunday Morning — Sat 24 April); Wind (Carwithen's Suffolk Morris — Sat 1 May); Strings (Coleridge-Taylor's Willow Song — Sat 8 May); and Percussion (Copland's Appalachian Spring Mvt 7 — Sat 15 May).
During each session the audience will learn a new body percussion pattern inspired by the pieces through a newly-commissioned work: James Redwood's Explore the Orchestra, which has been written for the series.
Sponsorship from the University has enabled the production of this fantastic five part digital series, a true testament to their long-established relationship with the BSO.
Return to live events
This series of work couldn't have come at a better time, with lockdown having inspired a real thirst for cultural content.
Whilst we've been lucky enough to be able to enjoy the BSO on demand over the last few months, through the mediums of live streaming and broadcast, we very much look forward to welcoming both the orchestra and their loyal band of followers back to the Great Hall in the autumn, it's been far too long.