Blossoms In The Great Hall, Exeter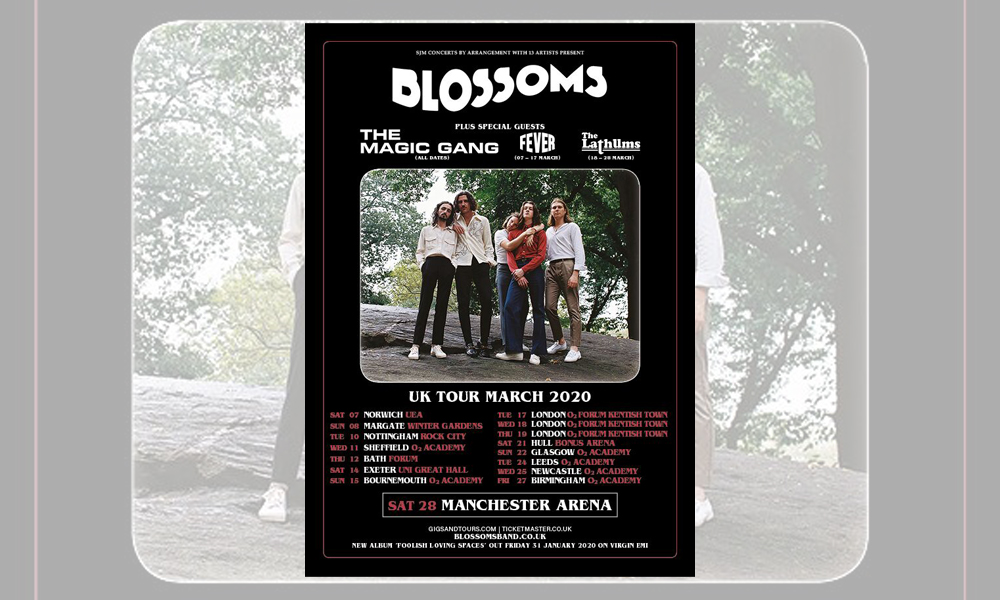 Following details of their new album, Foolish Loving Spaces, Blossoms have announced that they will be taking to the road at the end of January 2020.
Touring the UK throughout March, we are thrilled that the band have chosen to stop in Devon and will be performing in our very own Great Hall on 14th March 2020.
Special guests on the tour will be The Magic Gang, with FEVER opening the show.
From Strength to Strength
Speaking about the inspiration for the album, the band explains:
The album is a pure celebration of love in all of its splendid and baffling guises, toying with the so-called sins of lust and forbidden infatuation. It's inspired by a summer spent listening to 'Stop Making Sense', 'The Joshua Tree' and 'Screamadelica'.
Since forming in 2013, Blossoms have enjoyed widespread success and acclaim. Their 2016 debut full length topped the album charts for two consecutive weeks and went on to earn the BRIT Award and Mercury Prize nominations, while 2018's 'Cool Like You' charted at number 4 in the UK album chart, spawning the anthemic singles 'I Can't Stand It', 'There's A Reason Why (I Never Returned Your Calls)' and 'How Long Will This Last?'
Ticket Information
Tickets go on sale on at 9am on Friday October 11th and are available through Ticketmaster and GigsAndTours