5 Things To Do In Devon - Virtually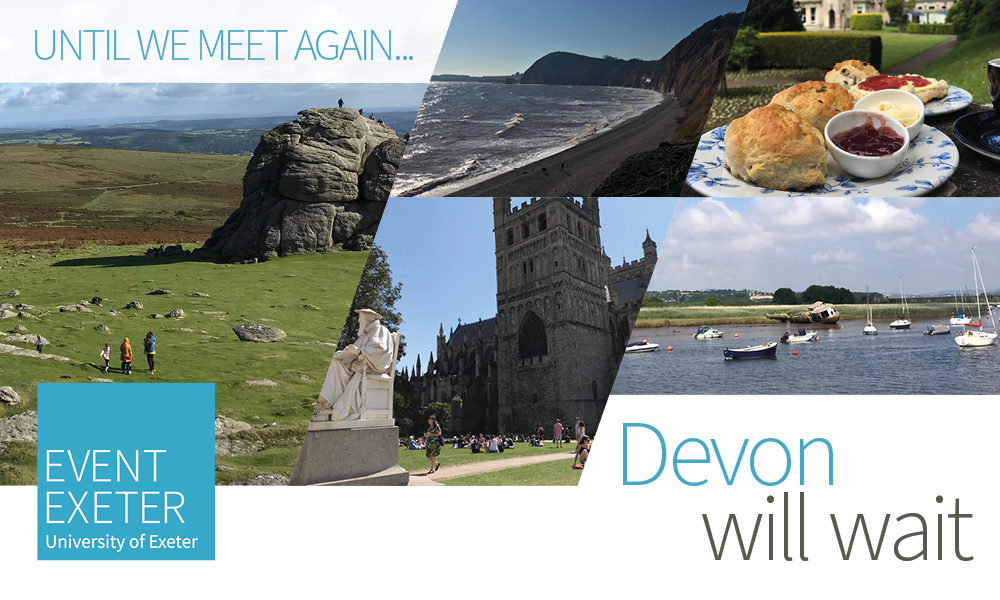 The Virtual Devon Experience
During English Tourism Week we've been shouting about all things Devon - our beautiful county that we so love to share.
Sadly during these times we are missing our visitors and we're pretty sure you're missing it too. All is not lost, we've come up with a solution. With a little bit of digging we've pulled together just a few places to visit in Devon, without having to leave the comfort of your own home. So sit back and take a look at what's going on right now in the sunny South West of England.
This snapshot video of Dartmoor features incredible, breath-taking aerial footage of this stunning green expanse in the heart of Devon. Incorporating lush green hills, waterfalls, ancient ruins and tors, this whistle stop tour is one not to be missed.
Love your flamingos? Fond of Meerkats? Live webcam streams enable you to keep up with the daily goings on with some of the animals at the zoo. If that's not enough, you can take a visit to the penguins at Living Coasts too.
Dating back to 1969, this renowned sanctuary and international charity has taken care of some 20,000 donkeys since it was founded. Although temporarily closed, take a look at their live webcams and see what they donkeys are up to in their shelters.
Exeter's award-winning museum may be out of bounds for now, but there's a whole lot of activity to keep you busy at home. From online games, to scrapbooks, virtual tours to collection curation, you'll find something to keep you entertained at home.
The magnificence of this Gothic beauty is obviously best experienced in person, but this virtual tour gives you a sneak peek into the stunning interior that lies behind the enchanting façade.
Last but not least, if you're missing the beach, this one's definitely for you. A selection of beach cams across Devon keep watch over our stunning coastline. Grab yourself an ice cream, tune into Salcombe Harbour and dream of sunny days in beautiful Devon.
#comebacklater
We hope our virtual 'Things to do in Devon' has given you some inspiration. Whilst we know it's not safe to visit Devon right now, we hope it won't be long before we welcome you back again.
To enquire about staying with us in 2021, please contact us and we will respond as soon as we can.
For now, we wish you a safe and healthy summer 2020.