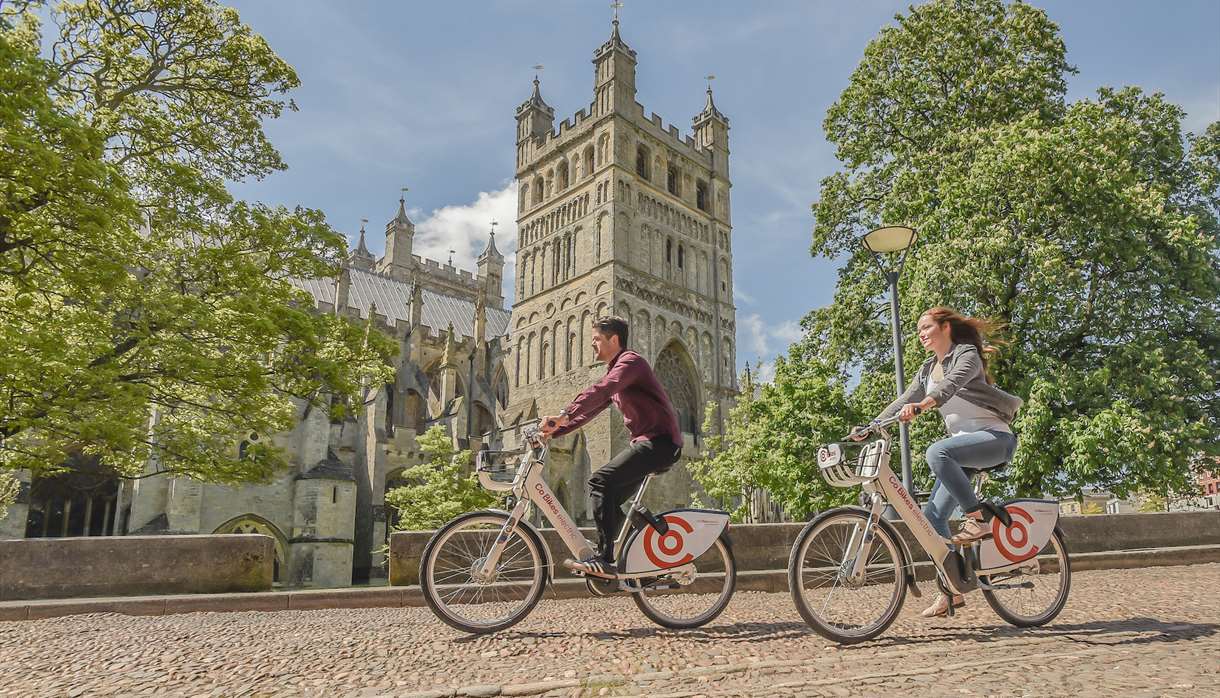 Co Bikes Bike Hire
Whether you're travelling for business or pleasure, Co Bikes offer a fun and sustainable way to get around Exeter during your stay.
The bikes couldn't be easier to use. Simply download the app, find a bike at any of the stations located around the city, choose your payment plan and off you go.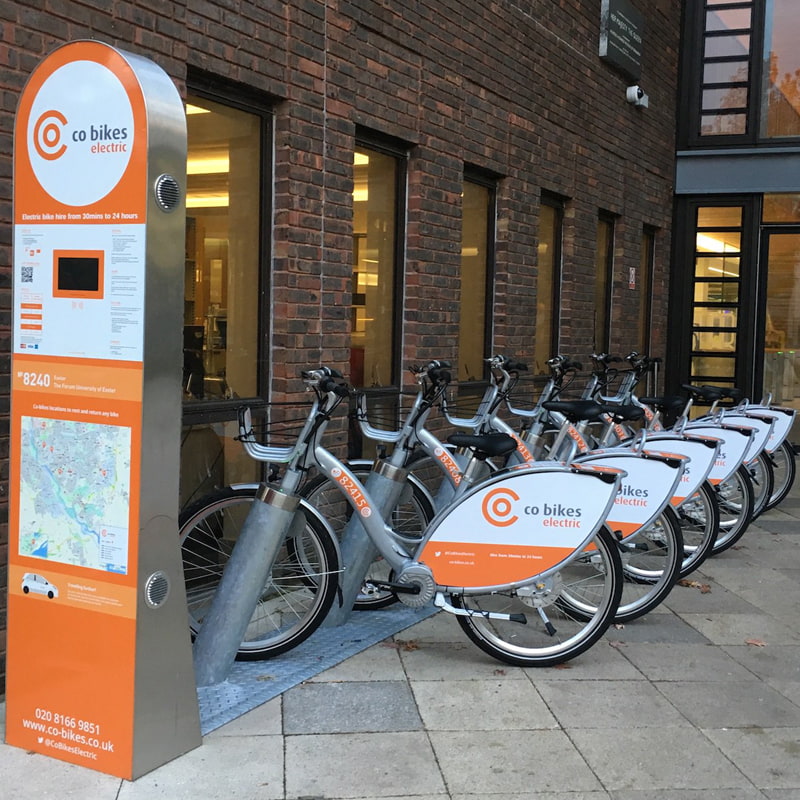 On the Streatham Campus you'll find a docking station just outside the Forum Building. Don't be put off by the hills, the bikes are electrically assisted to help you on your way.
Bike hire is incredibly flexible, with prices starting at £1.50 for 15 minutes. Take a look at Co Bikes website for up to date information
Explore Exeter and Beyond
Why not hire a bike for the day and explore the City and beyond? Take a trip into the hills, or along the River Exe. Exeter is home to some of the best cycling routes in Devon. Here are just few to help you on your way.